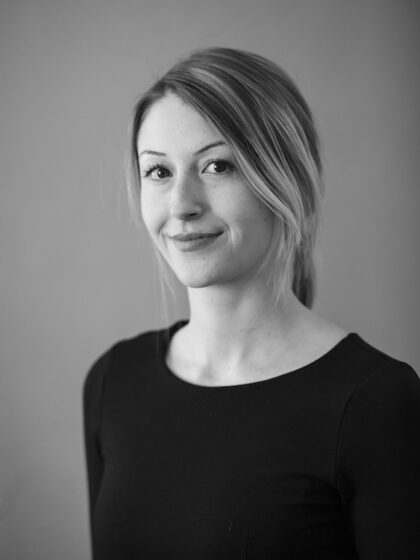 Lena Kronenbürger,


Editor-in-Chief
Lena is especially passionate about conducting interviews because it gives her the opportunity to profit from her natural curiosity and to learn from interesting people and their experiences. She studied literature and linguistics in Bonn and Paris before pursuing a master's degree in Modern Languages with a focus on Philosophy and Film Studies from the University of Oxford. She currently lives and works as a freelance journalist and moderator in New York City.
© Martin Lässig
Eliana Berger,
Lead Editor

Eliana spends most of her time in life writing. When it's not interviews for fortytwomagazine, it's articles about trade, the labour market or real estate for Kölner Stadt-Anzeiger, where she works in the business editorial office. Previously: Work for the WDR, ZDF, Focus and a variety of media based in Cologne. Eliana graduated with a degree in Politics, Sociology, and Psychology from the University of Bonn. Since then, she believes to have understood the complex relationship of politics, media and answers that are way too simple to be true. She is especially critical of the latter. Eliana has Cypriot roots; she grew up somewhere along the Western border of Cologne where she currently lives.
© Martin Lässig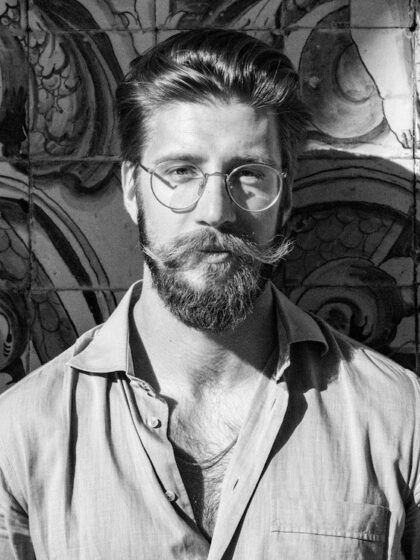 Kurt Bille, 


Lead Editor
Kurt was born and raised in the metropolitan region of North Hesse. While his bachelor's degree in economics took him to the south of Germany, he spent his Master's high up north at the Copenhagen Business School. Kurt has a passion for processes of social transformation and strives for figuring out where our ideas and visions about the future stem from. The time he spent in Istanbul and Tel-Aviv made him understand how important it is to change perspectives and see contrasts in order to perceive the world more clearly. This is why Kurt worked with long-established companies and start-ups, climbed up mountains, jumped out of planes, and dared to drink beer after wine. 
© Hayley Sawyer
Lara von Richthofen,


Lead Editor
Lara gained her first degree in cultural studies, literature, creative writing, and psychology at the University of Bonn and Aberdeen. For her post-grad studies, she shifted her research interests to the transdisciplinary interplay of culture, international politics, and economics, aspiring to understand the world as it is and could be. Currently, she works in strategic communications for a social-democratic foundation. Lara lives and works in Bonn, Germany.
© Martin Lässig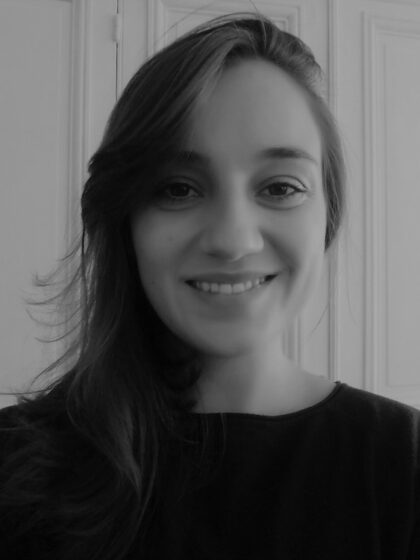 Ella Steiner,
Editorial Team

Neele Mühlhoff,
Editorial Team

Laura Emily Schulze,
Editorial Team

Sophia Stahl,
Editorial Team

Charlotte Boschen,
Editorial Team

Katharina Stertzenbach,
Editorial Team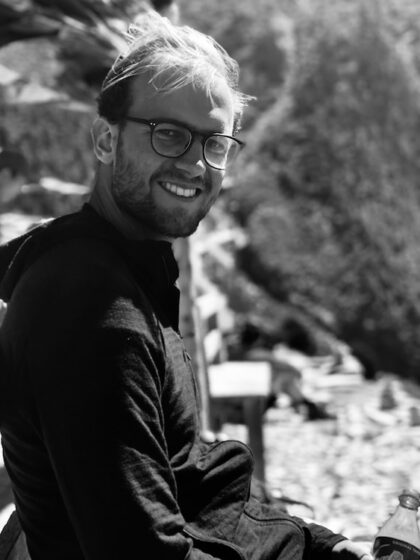 Frederik Junge,
Technical Lead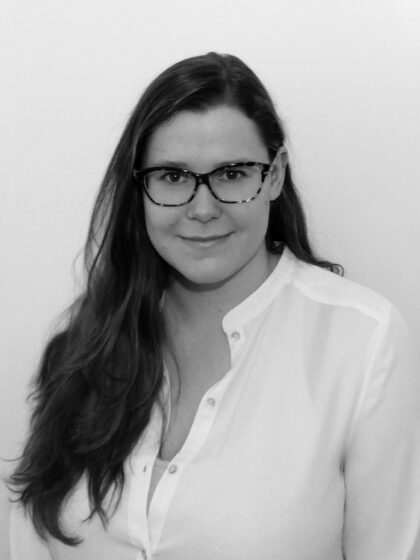 Frederike Schäfer,
Copy-Editing Lead (German)
Paulin Sander,
Copy-Editing Lead (English)
Eliana Berger
Kurt Bille
Jenny Fadranski
Lucile Gagnière
Lena Kronenbürger
Sara Pichireddu
Lara von Richthofen
Ella Steiner
Lara von Richthofen, Lead
Charlotte Bander
Kurt Bille
Hannah Bliersbach
Christine Decker
Ina Habermann
Jonas Hermann
Elisabeth Lewerenz
Lara von Richthofen
Laura Emily Schulze
Britta Schüttler
Lara Sepcke
Oscar Bell
Hannah Bliersbach
Marcus Chin
Kandice Clarke
Ina Habermann
Elise Hamerslag
Jonas Hermann
Beth Hine
Nicole Hohmann
Elisabeth Lewerenz
Katharina Schröder
Artist Liaison 
Kurt Bille